What's Standing In The Way Of Millennials Buying Homes?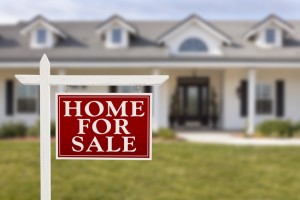 For the first time in years, millennials are optimistic about buying homes — and, for that reason, 2015 may be one of the strongest years for the housing market yet. More specifically, a recent survey by Realtor.com of individuals visiting their website shows that, in just six months, the percentage of those millennials who hope to buy a home in the next three months climbed from 54 to 65%. Why are attitudes shifting so quickly? For now, the answer or answers to that question are mostly speculation. A growing housing market (meaning more houses up for sale) and a recovering economy are some of the most likely reasons.
However, millennials — and particularly those who are would-be home buyers — aren't necessarily out of the woods yet. There are still a few things America's youth needs to carefully think about and address before purchasing a home:
The Number One Obstacle
The number one problem getting in the way of millennials' dreams to own a home is a credit score that leaves something to be desired. Poor credit can easily get in the way of buying your home — and that's a big deal, given that 75% of Americans have credit scores under 700. Improving your score gives you more options (that is, you will be eligible for more mortgage types and loan types) and increases your chances securing your mortgage or your home loan period.
It's All About Savings
The next big thing to consider is the down payment. Whether you choose a 10, 15, or 30 year mortgage, putting money down is a must. Industry experts recommend putting down at least 20% when buying your home. Of course, saving up even more for a down payment will only lower payments and/or interest rates and benefit you in the long run.
More millennials plan to enter the housing market within the next year — and, with some careful planning, would-be homeowners can realize their dreams as soon as possible.