long island refinance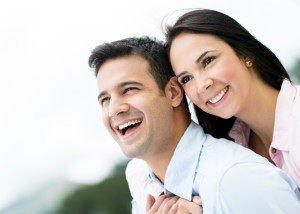 As the housing market continues to improve after the crash of 2008, more homeowners have made the decision to pursue home refinancing, as the benefits of refinancing have become more likely to outweigh those of staying in their current mortgage in Long Island. Refinancing can be complicated, but it actually involves a few basic principles that work together to reduce your debt.
What Is Refinancing?
Refinancing refers to the act of taking out a loan to pay off your current outstanding debt against your home. Lenders take into consideration market projections, appraisal values, outstanding debt, and your credit when refinancing your home. You have the opportunity to save money by a simple, regular refinanced mortgage or the refinancing of the rate or terms of your mortgage.
Regular Refinancing
Regular mortgage refinancing, or conventional refinancing, is not insured by the federal government, but it does give you the ability to alter your payment amounts, schedule, or to change from an adjustable to a fixed rate mortgage. You could request a larger or smaller loan when you refinance your mortgage in this conventional manner. Unlike refinancing guaranteed by the Federal Housing Authority, regular refinancing carries a higher risk, larger down payments, and a high credit score in most cases. The government set up the Federal Housing Authority in order to help lower income individuals receive financing on homes when they would have otherwise been unable to do so.
Rate and Term Refinancing
Rate and term refinancing involves changing your current interest rate, which can be fixed or adjustable, and the length of time remaining on your mortgage without changing the loan amount. If you make the decision to refinance your rate or term, you could lower your monthly payments, change from an adjustable interest rate to a fixed, low interest rate, or even shorten the remaining duration of your mortgage, depending upon your payoff goals. Rate and term refinancing can represent thousands of dollars saved considering that the future of the housing market determines how much you would have paid otherwise in adjustable rate mortgages.
Debt Consolidation
Debt consolidation sounds like a misnomer when applied to a home mortgage, but it actually benefits you, as it can combine the outstanding debts against your home into one monthly payment. The refinancing of all your combined outstanding debt in combination with reduced interest rates will remove the stress of making multiple payments and high or adjustable interest rates. In addition, you can consolidate your debt from an original mortgage and a second mortgage on your home into a single, low, fixed rate loan.
Refinancing your home can be an excellent opportunity to gain headway in your path towards clearing yourself from the constraints of home debt. If you want to see how today's interest rates, terms, and debt consolidation options could positively impact your decision to refinance your home, contact our Mortgage Company in Long Island today. We will get started immediately to see how our Mortgage Brokers of Long Island can save you money.