home loans long island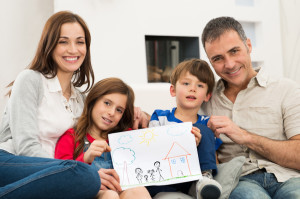 When you make the decision to purchase or refinance your home, you have an array of loan options. However, each type of loan involves differing criteria for eligibility and functions in a different manner. While one of our mortgage brokers in Long Island can assist you in making a selection, you need to know some basic information about each type of loan.
Conventional Loans
Conventional loans are not insured by the Federal Housing Authority and can be fixed- or adjustable-rate mortgages. Furthermore, conventional loans (which can be conforming or non-conforming depending upon the lender) require a large down payment and high credit score. However, these loans have a greater degree of flexibility, as the loan normally stays with the original lender.
Conforming Loans
Government-sponsored lenders, most notably Fannie Mae and Freddie Mac, offer conforming loans. Conforming loans require a lower credit score (around 620) than non-conforming loans, have adjustable- or fixed-interest rates, and must meet the guidelines set forth by the Federal Government. Most conforming loans do not exceed the Loan-to-Value ratio of 97%, or $417,000. However, some conforming loans can transition into Jumbo loans if they go above this limit.
FHA Loans
Federal Housing Authority loans have lower credit and income requirements and are insured under the federal government should a borrower default. Borrowers must typically put 3.5% down on FHA loans, but if the down payment is gifted, the borrower essentially gains a loan with zero down. In addition, borrowers must obtain and renew mortgage insurance annually throughout the course of the loan.
VA Loans
VA loans are guaranteed by the Department of Veterans' Affairs, and therefore, the Federal Government. However, VA loans are for the exclusive use of veterans and their surviving spouses, and the veteran must meet several eligibility requirements with relation to length-of-time on active or inactive duty. Unlike conforming loans, borrowers do not put any money down on a home, which allows them to obtain 100% financing.
State and Local Housing Programs
Depending on your respective state, you may qualify for some local or state housing programs. These programs often involve low down payments and easily attainable terms, rates, and monthly payments. Our mortgage company will provide you with a list of programs you may qualify for.
Jumbo Loans
Jumbo loans are conforming loans that supersede the limits set forth for Loan-to-Value amount per unit. However, jumbo loans routinely have a higher interest rate–which can be adjustable or fixed–than other government-sponsored loans. In addition, borrowers have the potential of obtaining 100% financing on jumbo loans depending on the number of units and total value of the loan, especially for loans above $1.5 million.
Fixed Rate Mortgage
The interest rate on fixed rate mortgages does not change in conjunction with the daily housing market interest rates. Borrowers will have the same rate throughout the course of the loan. However, the requirements for obtaining a fixed rate mortgage may be more strict than an adjustable rate mortgage.
Adjustable Rate Mortgage
Adjustable rate mortgages can be a risky investment. As the housing market fluctuates, the interest rate will rise and fall, resulting in decreased monthly payments during low rates and higher payments as interest rises.
You have several, specific options for the type of home loan you wish to take out when obtaining an initial loan or when refinancing a mortgage. Our Long Island mortgage company can help determine which loans will best suit your needs, what you qualify for, and advise you on your next Long Island mortgage journey.
home loans long island