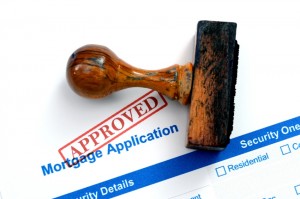 If you are considering a reverse mortgage loan for your Long Island home, contact the experts at Lighthouse Mortgage Corporation to explain and guide you through the process. Some customers may be interested in a reverse mortgage loan on Long Island but they need more information before they make a decision. Make the smart choice and contact Lighthouse Mortgage Corporation before you decide on a reverse mortgage loan for your Long Island home.
Many consumers may not fully understand what a reverse mortgage loan is, who is eligible, and the advantages of a reverse mortgage loan for their Long Island home. Homeowners need to have a thorough understanding of reverse mortgage loan options on Long Island, so they can make the right decision for their future.
Many consumers age 62 and over face many challenges as income from work decreases and the cost of living increases. A reverse mortgage loan allows homeowners on Long Island to borrow money in exchange for the equity rights of the home. A reverse mortgage loan is also a federally-insured loan and in the majority of cases, the loan does not need to be repaid until the last homeowner leaves the home permanently. The right to remain in the home is contingent on complying with the loan terms. When the loan reaches maturity in the future, your heirs may choose to sell the home to repay the loan. If that is the case, then they will inherit all the remaining equity of your home after the loan is repaid. A reverse mortgage loan is designed to keep Long Island seniors in their homes.
Before deciding on a reverse mortgage loan, consumers must ensure that their Long Island property meets the eligibility requirements for houses, mobile homes, and condos or townhomes and must pass inspection by the Federal Housing Authority. Homeowners must be at least 62 years old, and they must own the home and any liens must be paid from the new reverse mortgage loan. To be eligible for a reverse mortgage loan, Long Island mobile homes must have been built within the last 30 years, sit on a permanent foundation, and pass inspection by the Federal Housing Authority (FHA). Borrowers remain responsible for paying property taxes and homeowner's insurance, must occupy home as their primary residence, pay for ongoing maintenance, and otherwise comply with loan terms; otherwise the loan becomes due and payable.
A reverse mortgage loan offers Long Island consumers many advantages. When the home is sold or no longer used as a primary residence, the cash, interest, and other HECM finance charges must be repaid. All proceeds beyond the amount owed belong to your spouse or estate. This means any remaining equity can be transferred to heirs. No debt is passed along to the estate or heirs. After the estate satisfies all obligations, all remaining equity goes to the heirs. But since a reverse mortgage is a non-recourse loan, no debt over and above the value of the property can ever be passed on to the borrower's heirs. Although no mortgage payments are required, borrowers must maintain the property and pay property taxes and homeowners insurance. Consumers are not required to pay interest or payments towards a principle balance with a reverse mortgage loan and minimal income and credit requirements must be met. A reverse mortgage loan amount is governed by the Federal Housing Authority (FHA) and can vary based on current interest rates, the age of the youngest homeowner, and the appraised value or HECM lending limits of the Long Island home.
Lighthouse Mortgage Corporation also offers refinancing services as well as many other loan options for Long Island consumers including conventional loans, conforming loans, VA loans and FHA loan options. Depending on your respective state, there may also be some local or state housing programs available that we can assist you with.
If you are considering a reverse mortgage loan for your Long Island home, contact a mortgage broker at Lighthouse Mortgage Corporation today. We can guide you through the process of applying for a reverse mortgage on Long Island. Our experienced professionals are experts at mortgage applications and we can answer all of your questions and provide the most up-to-date information regarding reverse mortgages. Call us today at 631-382-7310.
These materials are not from HUD or FHA and were not approved by HUD or a government agency.